Attaining eligibility means meeting the minimum requirements to be admitted to UC Santa Barbara. When UCSB cannot admit all eligible applicants, we use standards called "selection criteria" to select students who are more competitive than the minimum requirements. All students, regardless of the institution they are transferring from, are held to the same requirements.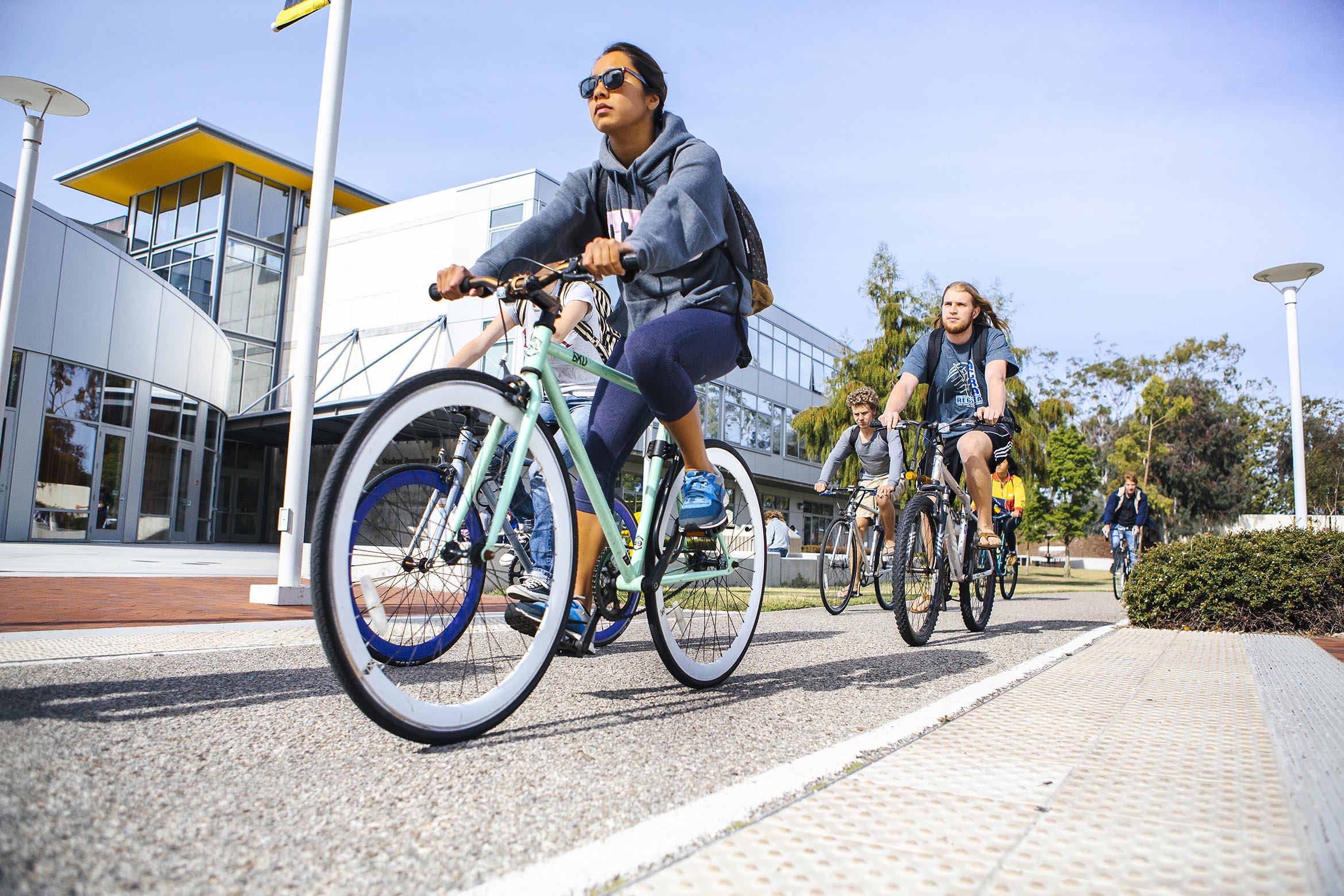 Junior Transfer Eligibility Requirements
All students, regardless of the institution they are transferring from, are held to the same requirements listed below. You have until the end of the spring term prior to transfer to meet the following requirements. 
1. A seven-course pattern requirement, earning a grade of C or better in each course:
Two courses in English composition (UC-E)
One course in mathematics beyond intermediate algebra, such as college algebra, precalculus, or statistics (UC-M)
Four courses from among at least two of the following areas:

Arts and humanities (UC-H)
Behavioral and social sciences (UC-B)
Biological and physical sciences (UC-S)

Beyond these 7 courses, the rest of your units can be from general education areas or courses to prepare you for your major, or both
2. Complete 60 semester or 90 quarter units of UC-transferable college credit with a grade point average of at least 2.4 for California residents and at least 2.8 for nonresidents (no more than 14 semester or 21 quarter units may be taken Pass/Not Pass*). A selective GPA for most majors is a 3.4 and above.
*Courses taken in winter, spring, and summer 2020 are not subject to this Pass/Not Pass unit limit due to COVID-19.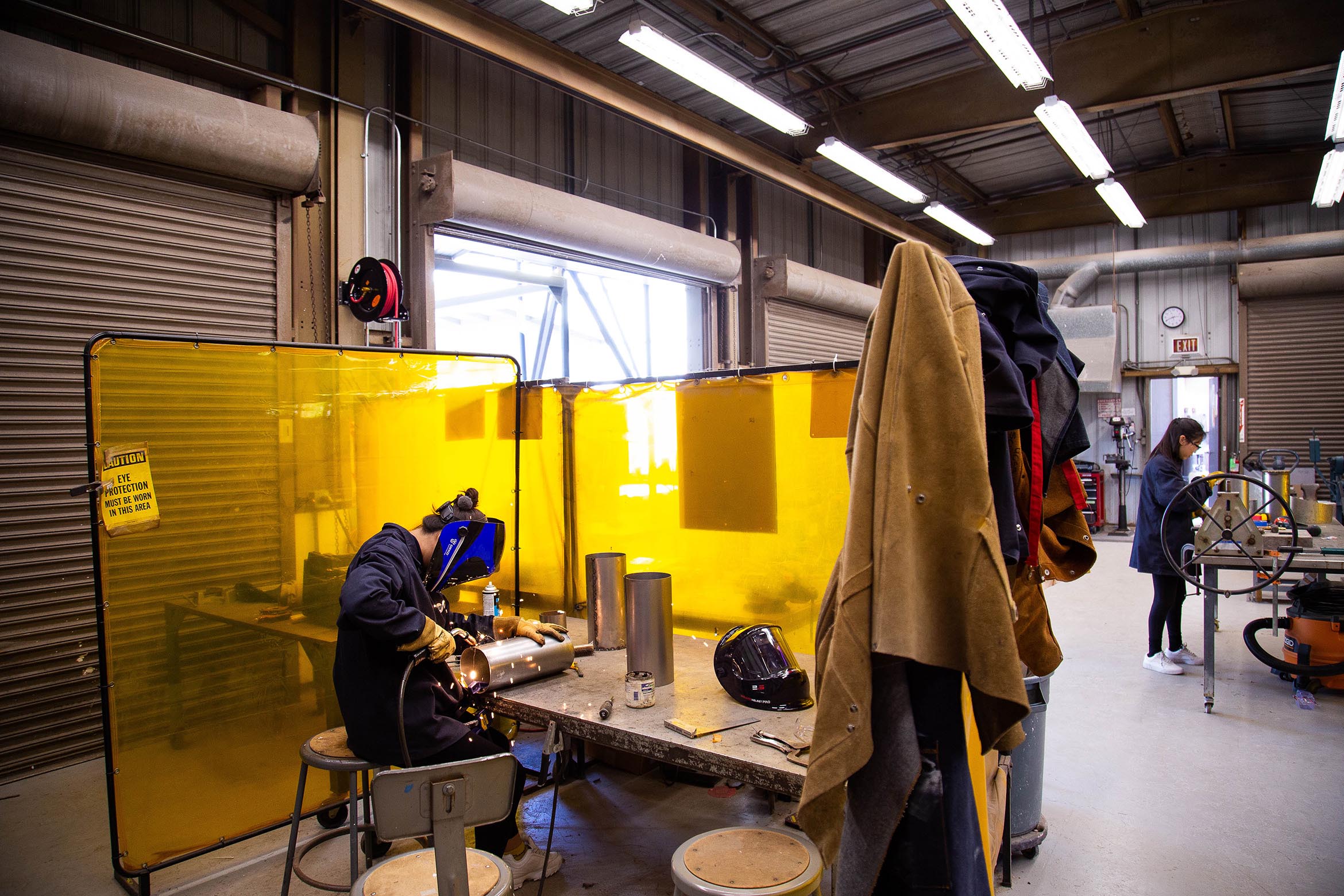 Selection Criteria
Admitted applicants exceed the admission eligibility requirements listed. UCSB considers 9 holistic review factors to review your achievements and personal qualities in the context of the opportunities and/or challenges you have experienced. Meeting the eligibility requirements listed with a strong GPA will make you competitive in the admission process at UCSB.
Here are a few tips to make you a selective applicant:
Make sure your GPA is at its best by the fall term you apply. Your UC GPA will be calculated at the end of the fall term you apply.
Finish UC-E and UC-M requirements early. Do not wait until the spring term before transferring to take these courses.
Finish major preparation courses early. Do not wait until the spring term before transferring to complete all your major preparation. 
If you TAG to UCSB, make sure you also submit your UC application to UCSB under the same major.
If you apply to a major in the College of Engineering or the College of Creative Studies, select an alternate major in the College of Letters and Science.
Preparing for your Major
In addition to the seven-course pattern above, you are encouraged to complete as much of the lower-division preparation for your intended major as possible. Each major at UCSB will require and/or recommend major preparation courses, and the Selective Majors page will provide more information. Not sure what your major should be? We suggest that you take courses that meet general education requirements while researching majors and trying coursework in potential major subject areas. California community college students are advised to refer to the ASSIST website for major preparation and course articulation.
Additional information can be found on the UC Transfer Requirements page. 
UC to UC Transfers
Students interested in transferring to UCSB from another UC campus must apply for admission and go through the same process as any other transfer applicant. To be considered for admission to UCSB, you must leave/have left your previous UC campus in good academic standing or have cleared any probationary standing. Please note that all UC units transfer from one UC to another, which can put students at risk of being denied admission due to excessive units if all units combined put them at senior status. We recommend reaching out to our office early using the Contact Us page to make sure you are aware of unit limits.
IGETC
IGETC is a series of California community college courses that meet UCSB's lower-division general education requirements in all three colleges. If you plan to follow the IGETC, please be aware of the following:
IGETC covers the seven-course pattern but IGETC does not provide enough units for transfer admission
Full and partial IGETC are options
Completing IGETC at your community college can make your path to UCSB graduation easier 
Check out our Transfer Major Preparation Guide PDF for recommendations in IGETC by major
 
Will My Courses Transfer?
All transfer applicants are held to the same requirements for admission. However, UCSB does not have articulation agreements with colleges outside of the California community college (CCC) system. Admissions counselors are not able to pre-evaluate coursework from other institutions. Please refer to the Guide to Course Transferability PDF for additional detailed information to understand what types of courses have the best chance at transferring to UCSB. 
Application Resources for Transfers
You probably have questions about submitting your UC application as a transfer applicant. Our downloadable brochures can help. 
Transfer Major Preparation Guide
Use this guide as a quick reference for recommended and required courses in your intended major.
Guide to Course Transferability
Use this guide if you are transferring from any college or university that is not a California community college.
Personal Insight Questions
Use this UC PIQ guide as you work through you UC application.